As the holiday season draws near, immerse yourself in the enchanting embrace of Santa's magical world with our exquisite Christmas-themed bedding collection. Sleep in Santa's Embrace is more than just bedding; it is a gateway to a realm of festive wonder and warmth. Imagine curling up in your bed, cocooned in the softness of premium materials adorned with vibrant holiday motifs. Each piece is a testament to the spirit of Christmas, meticulously designed to bring joy and comfort to your home. Picture the scene: a room adorned with twinkling lights and shimmering ornaments, a cozy haven where every element exudes holiday cheer. Now, add our Christmas-themed bedding to the mix and watch as your space transforms into a festive sanctuary. The duvet covers feature intricate illustrations of Santa and his sleigh, flying over snow-covered landscapes dotted with charming cottages.
The pillowcases are adorned with adorable reindeer and snowman designs, each stroke of the artwork capturing the essence of childhood dreams during this special time of year. Crafted with both aesthetics and comfort in mind, Christmas bedding collection transcends ordinary decor. The materials are carefully chosen for their luxurious feel, ensuring that you not only experience the magic visually but also through the soothing touch against your skin. The high-quality fabric is gentle and inviting, inviting you to indulge in blissful slumber as you are cradled in the warmth of Santa's embrace.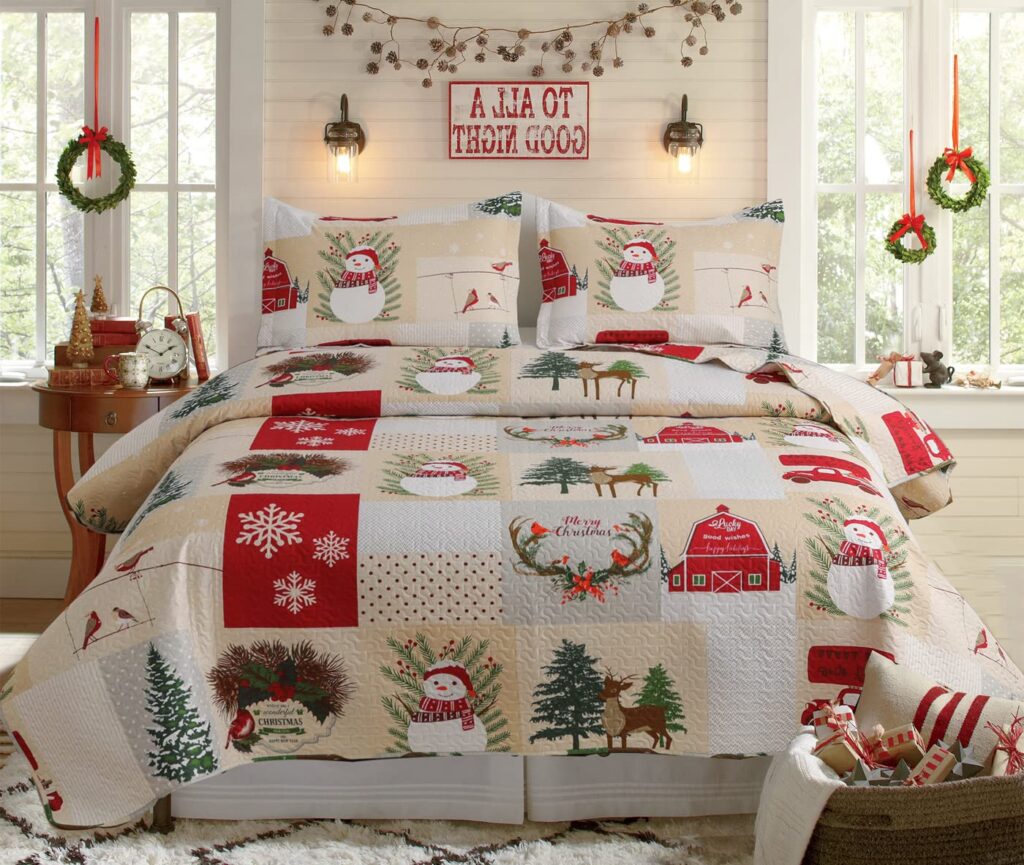 Beyond its aesthetic appeal, Sleep in Santa's Embrace offers a unique way to create cherished memories. Imagine gathering around the bed with loved ones, sharing stories and creating new traditions. The bedding becomes a backdrop for heartwarming moments, as you sip hot cocoa, exchange presents or simply revel in each other's company. It is a wonderful reminder that the holiday spirit resides not only in the decorations but also in the experiences we share. This Christmas, let your home resonate with the magic of the season through every detail. Sleep in Santa's Embrace encapsulates the joy, wonder and togetherness that define this special time of year. Transform your bedroom into a festive haven, where dreams of sugarplums and snowy landscapes come to life. Shop now and bring the spirit of Santa's embrace into your home, creating lasting memories that will be treasured for years to come.